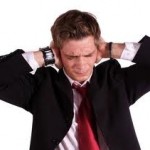 One of the common complaints when it comes to ear conditions is tinnitus, less common but potentially serious among these complaints is pulsatile tinnitus. Generally, tinnitus pertains to the event when the human perceives or hears a sound in the absence of a corresponding auditory stimulus. What this simply means is a sound is heard even without source of a sound. Tinnitus is taken from the Latin word ringing and this precisely describes what most people hear when they experience tinnitus. It is important to note that tinnitus itself is not a disease condition; it is a symptom of a wide range of conditions. Tinnitus can be classified into two: subjective tinnitus and objective tinnitus or pulsatile tinnitus.
What We Need To Know About Pulsatile Tinnitus
What is it?
When a physician can recognize the sound, this can be pulsatile tinnitus. Although this case is more appropriately called as objective tinnitus, this can also be considered pulsatile tinnitus. This means the sound is not only perceived by the patient, but other people as well such as a clinician. In this type of tinnitus, the patients hear a sound that beats in correspondence with their own pulse (hence the term pulsatile). This is usually caused by problems in the blood flow or one's increasing awareness of the blood flow within the ear.
What Causes It?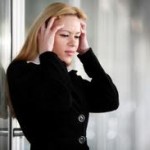 As said earlier, this type of tinnitus is caused by alterations in the blood flow. But how exactly does that happen? In pulsatile tinnitus, the cause can be further classified into two. Vascular (pertaining to the blood vessels) and non-vascular (may involve structures surrounding the ear).
Most cases are attributed to problems in the blood flow, when blood flow is turbulent and non-laminar, the result is a pulsing sound transmitted through the inner ear. This sound is then perceived by the person as pulsatile tinnitus. The turbulent and non-laminar blood flow is then attributed to a myriad of vascular disease conditions. Hypertension, artherosclerotic diseases, arterial dissection, and carotid artery stenosis are among them just to mention a few. These diseases cause changes in the ability of blood vessels to function well. Blood vessels are structured to facilitate normal blood flow (parallel or laminar flow) and resist strong pressure exerted by the flow of blood. In the case of hypertension for example, where there is a significant constriction of the blood vessel, the process is disrupted. When blood vessels are constricted, blood flow becomes turbulent and this may cause the pulsating sound in pulsatile tinnitus. The obstruction present in atherosclerosis and the abnormal blood vessel structure in stenosis and dissection have the same mechanism. These cause irregular, turbulent and strong blood flow which can be perceived by the inner ear.
What Happens When You Experience Pulsatile Tinnitus?
Studies and experts suggest that once pulsatile tinnitus is experienced, medical attention must be sought. This is because pulsatile tinnitus is a symptom of a possibly life threatening condition, and such conditions must be diagnosed and treated properly. Hypertension and arterial dissection are among the conditions that result to the symptom of pulsatile tinnitus, and these conditions must be treated immediately as they can cause stroke, emboli, heart problems, and respiratory problems.
How is Pulsatile Tinnitus Confirmed?
Pulsatile tinnitus can be confirmed if a bruit (swishing sound indicative of a turbulent blood flow) is heard on the carotid artery, the blood vessel near the ear. In some cases, the bruit can be heard in the neck, this can also serve as a basis for a physician to confirm pulsatile tinnitus. Further strengthening this assessment is the patient's claim of a swishing  sound or a pulsing sound that coincides with one's pulse beat.
The Treatment:
Since pulsatile tinnitus is a symptom, treatment would not focus on this; rather it would concentrate on addressing the root cause of the symptom. For example, once diagnosis is ruled out as the causative condition, antihypertensive drugs are given to manage the increase in blood pressure. In the case of atherosclerosis, management of the fat deposition through surgery or pharmacologic agents is usually employed. Once these root causes are addressed, then it is expected that the tinnitus would lessen. In certain cases, if the pulsatile tinnitus fails to lessen or is still bothersome, other modes of treatment can be employed. Tinnitusmiracle.com for example offers different ways to manage tinnitus without the fear of drug side effects and surgery. Many have used such treatments and claimed improvements from the bothersome condition. Pulsatile tinnitus is a symptom in which the root cause must be discovered.